Programme Manager – Enhanced Responses to Nutrition Emergencies (ERNE)- Sudan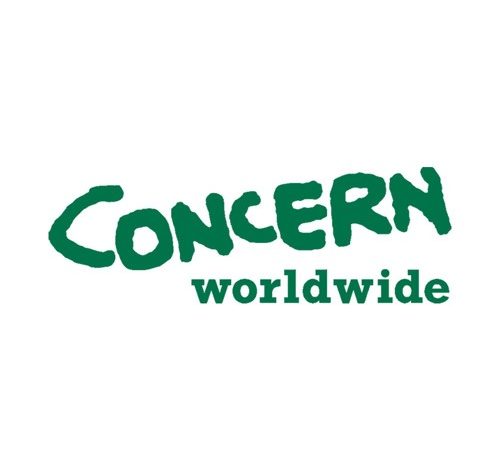 Added Date: Tuesday, 21 April 2020
Deadline Date: Wednesday, 06 May 2020
Organization: Concern Worldwide
Country: Sudan
City: South Kordofan
About the role: This is a 24 month, new role with unaccompanied terms based in South Kordofan, Sudan with 80% of the time scheduled and spent in the programme areas in West and South Kordofan: You will have an annual salary Grade 3 €36,527 – €40,586.
You will report to the Area Coordinator and work closely with the Programme Support Officer, and other ERNE (Enhance Response to Nutrition) programme staff. You will line manage the H/N Coordinator, Finance Team, and System Team. You will closely coordinate with the ERNE Programme Support Unit Coordinator based in HQ in charge of ensuring the overall coordination and management of ERNE Programme.
You will liaise with the Concern Sudan Country Director, the Health and Nutrition advisor, the Livelihoods Advisor, the MEAL Advisor, the Global CMAM Surge Advisor, and other key staff from local and INGOs in Sudan.
We would like you to start in June 2020
Your purpose: To manage and coordinate Concern Sudan's ERNE based on the overall programme strategy and in line with grant management and monitoring systems set for the programme. You will also ensure accountability and learning within the programme. You will be the principal liaison between Concern HQ-based ERNE Programme Support Unit consortium members, the donor (ECHO) in Sudan, and other stakeholders. You need to be dynamic, experienced in project implementation, managing partnerships, and coordinating with government entities, partner organizations, and program stakeholders.
You will be responsible for:
Project Management
Providing overall leadership, management and strategic direction for the ERNE project;
Responsible for ensuring the ERNE project achieves agreed outputs, outcomes and targets
Oversee the ERNE project administration, implementation and financial management to ensure that activities aligns with programmatic approach, budget allocations, Concern policies, and ECHO regulations and procedures;
Provide direction and guidance to the ERNE project staff on compliance issues, procurementStandards/requirements, and other administrative questions related to the project.
Ensure consistency in understanding of the project log frame, monitoring, funding and reporting requirements for the ERNE Project.
Lead the implementation of the work plans and ensure project responds to changing conditions and operating environments;
Work closely with the Concern Health and Nutrition Advisor, and Livelihoods Advisor to ensure a comprehensive integrated approach to meet the program objectives
Coordinate the development and implementation of the project operational procedures, adapting the technical resources and tools as needed in line with the local context.
Responsible for monthly and quarterly project reporting, including progress on indicators and objectives reported internally and by local partners and for ensuring consolidation of Sudan reporting based on HQ Programme Support Unit and donor's requirements.
Represent the ERNE project at conferences, working groups, and meetings and maintain positive relationships with implementing partners, local authorities, and the various office teams;
Identify technical assistance needs and training resources among project staff, partners, government counterparts and beneficiaries and coordinate the provision of technical assistance;
Human Resources
Manage ERNE teams and support partners teams
Ensure the direct management of Technical Managers under your responsibility by ensuring that the leave plans, evaluations (PDR) and training are consistent and up to date
Identify technical assistance needs and training resources among project staff, partners, government counterparts and beneficiaries and coordinate the provision of technical assistance;
Financial Management
Ensure conformity with agreed Concern Sudan ERNE project budget, including co-fund commitments.
Responsible for reviewing monthly management accounts including transactions, providing monthly feedback by the deadline on any corrections, missing transactions and justification for over/under spends and preparing monthly forecasts.
Responsible for quarterly analysis of the project budget, target settings and reviewing spends with Concern staff and consortium partners, especially on burn rate and variances.
Assist in the preparation of the consolidated financial report as pert the contractual obligations.
When necessary, take the initiative in leading the proposal/budget revision processes with local partners
Monitoring and Evaluation
In collaboration with the Sudan MEAL Advisor and MEAL Team and the HQ PSU MEAL Coordinator, support the roll out of robust M&E mechanisms, project monitoring tools and efficient systems to ensure high quality implementation.
In collaboration with the MEAL coordinator, contribute to the production of capitalization report including lessons learnt and recommendations for future capacity development based in project experience.
In collaboration with the MEAL Coordinator, contribute to the drafting of learning papers based on the project implementation and share with partners and stakeholders, to be incorporated into future preparedness and responses.
In year 1 of the project, coordinate with local partners to ensure the M&E system of all partners is consistent and will measure achievement against indicators of the project log-frame.
Ensure that the crosscutting issues (conflict, DRR, gender, disability, ethnic consideration, etc.) are prioritized while implementing project action plans.
In collaboration with the MEAL coordinator, ensure monitoring data is regularly collected, analysed and reported to the HQ PSU.
Ensure the work plans are on track and report any amendment or significant changes to the line manager and/or to the Steering Committee as required.
Ensure appropriate reporting tools are in place, if not already in place to ensure reporting formats are understood and used by staff and partners and provide the information required for high quality donor reporting purposes. Provide regular feedback on reports.
Undertake monitoring visits to the field sites locations covered by Concern and partners and provide feedback to partners and project team and MEAL TA for adjustment and improvement
Liaison and Coordination
Serve as overall communications/liaison with the Sudan ERNE Project Management Unit (PMU), implementing partners, and key stakeholders including government representatives of project area. (The ERNE PMU under the leadership of the Programme Director will be composed by the Country Director, Programme Director, Health and Nutrition Advisor, Global CMAM Surge Advisor; Livelihood Advisor, MEAL Coordinator)
Liaise with other NGOs/INGOs, relevant government agencies and the ECHO country office to ensure coordination and learning across partners.
Be responsible for the representation of Concern to consortium partners, donors, government, UN agencies and other NGOs in relation to the project
Accountability
In collaboration with the MEAL team and Technical Advisors, be responsible for coordinating and documenting project activities (includes case studies, etc.)
Ensure the programme is in line with Core Humanitarian Standards (CHS) by ensuring the roll out of accountability plan.
Roll out a robust Complaints Response Mechanism for the ERNE project in coordination with MEAL TA, in alignment with overall CRM processes in the programme area, included documented consultation and participation of communities, documented information to communities on appropriate behaviour and how to report, appropriate mechanisms to report, and active monitoring and response to complaints.
Ensure local partners have appropriate CRM mechanisms in place.
Communication, information sharing within the programme and promoting participation of staff, beneficiaries and other stakeholders to all the steps of the programme cycle.
Contribute to relevant and secure spaces to archive good documentation (Server Folders, Yammer etc.)
Your skills and experience will include:
Bachelors degree in a relevant field or advanced degree in Public health, Nutrition, Agriculture, Economics, Business Management, International Development, or other relevant subjects;
At least three years overseas experience and at least 2 years in similar coordination/programme management position
Experience in building relationships with governmental organizations as well working with partners and in consortia;
Experience of achieving results within difficult working environments;
Strong presentation, communications and interpersonal skills and ability to interact productively with partners and stakeholders (community, government technical services and institutions).
Experience in in implementing CMAM Surge and / or CMAM activities
Experience in security management in an insecure context including remote management
We would also like:
Masters degree in a relevant field
Experience in implementing early warning – early action activities or rapid response mechanism
Experience in implementing cash transfer programming
Experience in crops and livestock market systems and experience in implementing livelihood programs in emergency context preferably in Sahel region
Excellent oral and written communication skills in English and capacity in Arabic language skills is a plus
You to be able to work under pressure and to strict deadlines;
You to travel frequently to rural field locations and spend periods of time in fairly basic conditions
You to be able to work independently and manage a high volume work flow.
You to have relevant computer software skills, including at a minimum, MS Office, etc.
All applications should be submitted through our website at https://jobs.concern.net by the closing date and CV's should be no more than 4 pages in length.
Due to the urgency of this position, applications will be short listed on a regular basis and we may offer posts before the closing date.
Concern Worldwide is an Irish-based non-governmental, international, humanitarian organisation dedicated to the reduction of suffering and working towards the ultimate elimination of extreme poverty in the world's poorest countries.