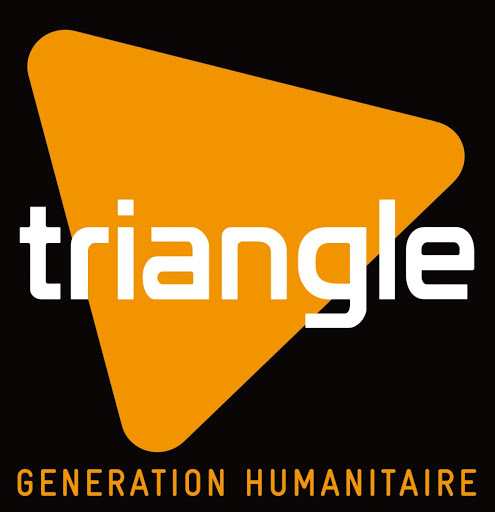 Head of Finance HR and Administration department
Added Date: Wednesday, 22 April 2020
Deadline Date: Friday, 29 May 2020
Organization: Triangle Génération Humanitaire
Country: Sudan
City: Khartoum
Presentation of TGH
"Actor in a sustainable and shared solidarity"
Founded in 1994, TGH is a French international solidarity organization based in Lyon. The association designs and implements emergency, rehabilitation and development programs in the following sectors: water, hygiene and sanitation, civil engineering, food security and rural development, socio-educational and psychosocial. TGH is currently operating in 10 countries in Africa, Asia, Europe and the Middle East.
Presentation of the mission
TGH is present in Sudan since September 2003, and opened its first project for the victims of the Darfur crisis in one of the IDPs camp in West Darfur (Riyad camp of Geneina) in June 2004. TGH has since extended its activities in West Darfur and Central Darfur, implementing its projects through 5 operational bases (Geneina in West Darfur; Bindizi, Um Dukhun, Golo and Zalingei in Central Darfur). All projects are coordinated from Khartoum main office. TGH currently works in the fields of water and sanitation, hygiene promotion, NFIs/Shelters, education, food security and livelihood.
TGH's strategy in Darfur consists in shifting gradually and where appropriate to more development-oriented programming, while maintaining the capacity to provide humanitarian assistance when needed.
Ongoing operations include:
Emergency assistance to people affected by population displacement and natural disasters (provision of Non Food Items- NFI and emergency shelter, safe water supply facilities, emergency sanitation and hygiene promotion for vector control).
Construction and rehabilitation of water supply systems and sanitation services, hygiene promotion and capacity building of community based committees and local authorities in WASH services sustainable management
The strengthening of food security and livelihood, through distribution of agricultural inputs, promotion of farming best practices, sustainable natural resources management, development of income generating activities and targeted food distribution.
Supporting the improvement of the education environment through local educational actors capacity-building, distribution of small equipment and educational material, rehabilitation of education facilities.
TGH is currently funded in Sudan by a set of different donors: SHF, ECHO, USAID, IOM (RRF), AFD and CIAA.
Job description
Under direct supervision of the Country Director and in collaboration with the HQ finance department and the Head of Logistics department, the Head of Finance / HR / Admin department directly manages the finance, HR and admin teams and supervises the related work of the Darfur deputy bases managers. He/she also works in close collaboration with the Heads of Programs.
Among the different fields covered by this position, the part dedicated to Finance is more significant. His/her main responsibilities include:
FINANCE
▪ Ensure the funds are used properly, in accordance with the internal and donors procedures
▪ Manage and follow up the budgets
▪ Coordinate and finalize the formulation of new budgets
▪ Update the allocation board in accordance with TGH and donors rules
▪ Prepare all financial reports
▪ Follow up the funding contracts and the payments schedule
▪ Supervise the cash management
▪ Centralise and check the accountancy
▪ Verify and manage cash supply requests to HQ
▪ Manage the cash flow between bases in Darfur and Khartoum
▪ Provide the Country Director, operational teams and HQ with financial tools
▪ Prepare and manage potential audits on Khartoum and field level
▪ Prepare and manage all financial part on Technical Agreement and Specific Agreement in Sudan
▪ Supervise partner financial management
ADMINISTRATION
▪ Make sure TGH complies with applicable Sudan legislation
▪ Make sure the procurement / financial procedures are understood and well implemented by all in collaboration with the Head of Logistics department
▪ Maintain good relations with local authorities and stakeholders
▪ Ensure efficient archiving of all administrative and financial documents
▪ Participate in preparing tenders in collaboration with the Head of Logistics department
▪ Make sure the procurement procedures are understood and well implemented
▪ Brief each new expatriate and national staff on arrival and train the employees on the internal procedures
HUMAN RESOURCES
The Head of Finance/ HR/ Admin supervises the HR coordinator in her responsibilities:
▪ Make sure the HR policies and procedures are understood and well implemented
▪ Draw up the job descriptions in collaboration with the operational team
▪ Administrate the monthly HR information, supervise the salary payment and follow up all work contracts
▪ Implement training to build staff capacities
▪ Support the team leaders in the management of their staff
▪ Coordinate the recruitment process (short list, interview etc.
COORDINATION
▪ Contribute to representing TGH to the local authorities, donors and partners
▪ Potentially replace the Country Director in his/her absence when and as necessary
This list of responsibilities could be modified according to the needs.
Security, working and living conditions
Based in Khartoum, the Head of Finance/ HR/ Admin department will perform short-term missions to Darfur bases. Security situation in Darfur is very variable from place to place and period. Field-visits are authorized when security conditions allow it. The movements to the field-bases are ensured by United Nations Humanitarian Air Services- UNHAS.
Current social context in Sudan, especially in Khartoum, can lead to temporary tightened security procedures (movement restrictions, etc.).
Health risks are limited and there is little prevalence of malaria or other diseases in Khartoum. Quality medical services are available in Khartoum.
The mission in Khartoum has an office and one guesthouse divided in 3 appartements (one big house)providing adequate separation of work and living space. Communication means are good (efficient internet, international phones).
Khartoum enjoys different places for extra-professional activities: markets, swimming pools, gardens, access to cultural sites out of Khartoum. The social life is rather rich.
There are daily flights to regional and Europe destinations and expatriates go out of the country every 3 months for breaks.
Profile
At least 2 years of experience as Administrator or Finance manager in NGO
Proven experience in accountancy and financial management
Good knowledge of the humanitarian environment (NGOs, UN, mains donors)
Excellent knowledge of MS Office pack, knowledge of SAGA a plus
Good communication and writing skills in English, French is a plus
Excellent interpersonal and diplomatic skills
Autonomy, rigor and skills for synthesis
Good organizational skills
Experience of Arabic or Muslim countries and knowledge of Arabic language a distinct advantage
Duration: 1 year renewable, starting as soon as possible (at least one month is necessary to complete the visa procedure)
Conditions: Salaried contract, gross monthly salary from €2,300 to €2,800 according to experience, monthly per diem €480, medical coverage of 100% + repatriation insurance + provident fund, accommodation, international and local transportation as part of the mission, break every 3 months.
More information on www.trianglegh.org, under "Participate".
Application
Please send your resume and cover letter on our Website's HR page: www.trianglegh.org to the attention of Tatiana Sanglade, Human Resources Officer.