National Consultant – Mapping of the national Social Protection System in Sudan ILO Organisation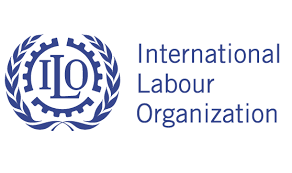 National Consultant – Mapping of the national Social Protection System in Sudan, including Social Health Protection – International Labour Organization
Added Date: Monday, 27 April 2020
Deadline Date: Monday, 11 May 2020
Organization: International Labour Organization
Country: Sudan
City: Khartoum
Background and rationale
The International Labour Organization (ILO) is a standard setting organization that promotes international labour standards adopted by its tripartite constituents, – governments, employers and workers – develops policies and devises programmes as a means to promote decent work for all women and men. The Decent Work agenda encompasses four pillars: rights at work, job creation, social protection and social dialogue. In particular, the ILO works with its constituents to promote the development of government-led social health protection systems and universal access to health care for all through the creation and improvement of countries' national social protection systems, including floors.
The ILO and the United Nations High Commissioner for Refugees (UNHCR) have worked together in line with their respective mandates to strengthen access to decent work among refugees, especially as regards income generation and social protection since 2014. In 2018, a joint study was conducted in Sudan to explore public options for the social health protection of urban refugees in Khartoum. Following a Government decision to include refugees in the National Health Insurance Fund (NHIF), UNHCR called on ILO expertise to conduct a study that reviewed the pilot programme in Khartoum and the feasibility of the expansion of this pilot towards all urban refugees.
The partnership between ILO and UNHCR has led to the elaboration of joint technical studies in a number of West and Central African countries and is now being scaled-up under the "Partnership for improving Prospects for host communities and forcibly displaced persons" (PROSPECTS).[1]** The partnership focusses on improving access to jobs, education and social protection for refugees and host communities alike.
There are three axis for intervention under the social protection component of PROSPECTS:
Assessing the feasibility and supporting the implementation of the inclusion of refugees in existing social (health) protection schemes.
Reinforcing institutional capacities of social protection institution so that they have the knowledge and tools to meaningfully improve and extend coverage and adequacy of benefits for refugees and host communities alike.
Progressively expand towards other social protection benefits such as maternity, cash transfers, pensions etc.
Under the present assignment, the ILO is recruiting a national consultant to support the scoping stage of the PROSPECTS project's social protection component.
Objective of the assignment
The objective of the assignment is to identify opportunities and possible activities to be conducted as part of the PROSPECT's social protection component in line with project's objectives, outputs and timeline within the current context.
The place of the assignment is Khartoum, Sudan.
Activities and deliverables
The national consultant will conduct the following activities and deliver the below products.
The consultant will conduct a mapping of the current social protection system, including social health protection in Sudan. A template for data collection will be developed on the basis of existing ILO tools.
The mapping will include:
The overall architecture of the social protection system;
A description of institutions and their mandates;
A description of the roles and responsibilities of the social partners and the existing social dialogue mechanisms in the (health) system
Ongoing reforms – including a review of current social protection COVID-19 response and major health system reforms;
Plans for extension and subsequent requirements in terms of eligibility, monitoring and needs for additional institutional capacities.
Deliverable 1: Mapping of social protection schemes and respective coverage (as per ILO assessment matrix template) as well as ongoing reforms and social protection responses to COVID-19.
The consultant will gather information on the current social protection coverage of refugees, especially:
Updating the information gathered in the 2018 joint study with UNHCR on social health protection provided to refugees and pathways to healthcare (including mapping of service providers);
Gathering additional information on refugees' access to other social protection benefits (i.e. maternity, sickness, family benefits/cash transfers for families/children);
Collecting available data on the socio-economic status of refugees.
Deliverable 2: Data collection on legal coverage and effective coverage of refugees and IDPs, progress and challenges of the NHIF since the last ILO-UNHCR assessment in 2018.
Support the Social Health Protection Officer of PROSPECTS to develop possible as well as pilotable interventions under the social protection component of the project on the basis of the evidence collected and consultations with key partners and informants.
Deliverable 3: Report providing an overview of: i) the social protection system, including social health protection, ii) the specific situation of social protection coverage of refugees; and iii) opportunities identified along the three axis of intervention of the project (i.e. extension of social health protection coverage of refugees and host communities, reinforcement of institutional capacities, and expansion to other benefits).
Methodology:
The National Consultant will conduct work through:
Desk review of existing material;
Collection of documents and data from relevant government and non-governmental agencies;
Key informant interviews with government institutions in charge of social protection, particularly social health protection, and social partners involved in their governance and non-governmental agencies involve in the delivery. Amongst others, this includes MoH, MoL, MoWSS, National Pension Fund, NHIF, UNHCR, ILO, World Bank, WFP, UNICEF and UNFPA.
Management of the assignment
The national consultant will work under the overall supervision of Shana Hoehler, [email protected] (Technical Office, Social Health Protection), Sean Paterson, [email protected], (Chief Technical Advisor, PROSPECTS Sudan) and Helen Kirsch, [email protected] (Technical Officer, PROSPECTS Sudan).
The ILO will provide the project documents and other related literature relevant to this task; assist in coordination with relevant stakeholders; review progress of the work and provide feedback as necessary.
For reporting, weekly Skype calls with the responsible officers will be organized. Draft deliverables will be submitted by the consultant in time for review and feedback by the ILO team. Payments will be released upon submission to the satisfaction of the ILO.
[1] PROSPECTS is supported by the Government of the Netherlands, the ILO also partners with UNICEF, UNHCR, WB and IFC to develop a joint and fully integrated approach to respond to the forced displacement situation in Sudan as well as in Lebanon, Jordan, Iraq, Egypt, Ethiopia, Kenya and Uganda.
Profile and requirements
Qualifications required:
Postgraduate degree in medicine, social science, political science, law, public management or similar.
Experience required:
Minimum five years of experience working on social protection and / or health protection, with a good understanding of policy contexts and operational realities of the social protection in Sudan.
Expertise regarding refugee or displaced populations and ideally direct experience in expanding services to refugee populations would be a plus.
Experience working in Sudan.
Skills / Technical skills and knowledge:
Strong English communication skills (writing/speaking).
Proven experience of policy analysis, qualitative interviews and ability to synthesise.
Ability to work independently and with a multiplicity of stakeholders.
Language requirements:
Expert knowledge of English and preferably Sudanese Arabic (Read – Write – Speak)
APPLY:
The present assignment is a consultancy under the standard terms and condition of external collaborator contract of the ILO. The desired timeline is to contract the external collaborator in April 2020 and for the work to be conducted in May / June 2020. The deadline for the delivery of the final of the assignment is 30 June 2020.
In order to apply based on the outlined work profile and your experience, please send an email to Sean Paterson ([email protected]) and Helen Kirsch [email protected] with the following attachments before 11 May 2020:
Your CV;
An estimation of the technical and financial proposal for this work;
Your availability;
Your contact information.