Project Manager (Peace-wise Program)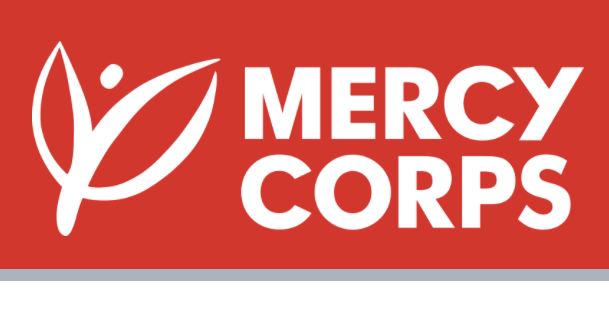 Job Summary
Location : Khartoum, Sudan
Ending : 31 Aug 2020, Monday
Posted : 15 Aug 2020, Saturday
Mercy Corps (MC) is a leading global organization powered by the belief that a better world is possible. In disaster, in hardship, in more than 40 countries around the world, we partner to put bold solutions into action — helping people triumph over adversity and build stronger communities from within. Now, and for the future.
Program / Department Summary
MC Sudan's head office is located in Khartoum with programs in South Darfur, South Kordofan White Nile, Kassala and Gedaref states. MC is currently implementing a strategy that has an overarching goal of building resilience of communities in Sudan, utilizing both early recovery and humanitarian approaches. The country team's overall goal is underpinned by four key objectives: strengthened economic opportunities through market orientated programs, enhanced access to safe drinking water and improved hygiene practices, reduced levels of conflict between diverse communities, and strengthened institutional capacity for local government, civil society and the private sector. The PEACE-WISE program builds off on Mercy Corps Sudan's key objective of reduced levels of conflict b and strengthened capacity for local government by engaging women from marginalized communities in South Darfur, South Kordofan and Khartoum States.
General Position Summary
The Project Manager will be in charge of the PEACE-WISE program. They will be a solution holder and proven negotiator able to appropriately manage and enhance essential relationships with key external stakeholders, including with donors and host Government representatives. The Project Manager will work closely with the Deputy Country Director to effectively manage the programs of the country program. The Project Manager will provide the overall leadership and management necessary for the effective implementation and timely delivery of the PEACE-WISE program. He/She will work closely with the Gender Advisor, Heads of Office (HOO) in South Darfur and South Kordofan to ensure each component of the PEACE-WISE program is implemented to the highest standards possible with strong Community Engagement, within the agreed project timeframe and to the approved budget. Essential Job Responsibilities
LEADERSHIP AND MANAGEMENT
● Provide supervision, support and mentoring to Heads of Office to ensure that all PEACE-WISE program activities are being implemented as per the agreed work schedule; ● Foster a collaborative team atmosphere which engages and supports all team members; PROGRAM DEVELOPMENT, IMPLEMENTATION AND REPORTING ● Work closely with Team Leader , Heads of Offices, and Program Development and Reporting Officer to identify new program opportunities, and support the development of concept notes and proposals to share with potential donors; ● Work closely with the Finance Manager and Heads of Offices to review monthly budget versus actual financial management information to ensure that all program expenditure is on track and does not exceed approved budget variance limits; ● Ensure harmonization in program implementation approaches and harmonization of tools across MC field offices; ● Ensure implementation of key program initiatives – including but not limited to [email protected] (Program Management at Mercy Corps), CARM (community accountability and response mechanism); cash programming minimum standards; gender and protection mainstreaming; etc – across all MC field offices; ● Work to further enhance the MC program monitoring framework and ensure that all essential program and organizational metrics are being adequately captured; ● Ensure that all donor reports are submitted on time and to the highest possible standard; ● Support effective monitoring and reporting in conformity with country M&E systems; ● Ensure that program lessons learned are documented and incorporated into future programming; REPRESENTATION AND Coordination ● Represent MC at all relevant PEACE-WISE coordination meetings at field level and federal level and provide written update about each representation and actively participate in humanitarian advocacy initiative at field and national level; ● In coordination with the Gender advisor and the Implementing partners , lead donor visits in project locations SAFETY AND SECURITY ● Work closely with the country team's security focal point to ensure that the program is contributing to and responding to safety and security plans and procedures; ● Ensure that the program is designed and implemented with a clear Analysis and understanding of security management priorities; ● Ensure that team members in all field offices strictly abide by security standards in each office location. Organizational Learning As part of our commitment to organizational learning and in support of our understanding that learning organizations are more effective, efficient and relevant to the communities they serve, we expect all team members to commit 5% of their time to learning activities that benefit Mercy Corps as well as themselves. Accountability to Beneficiaries Mercy Corps team members are expected to support all efforts toward accountability, specifically to our beneficiaries and to international standards guiding international relief and development work, while actively engaging beneficiary communities as equal partners in the Design, monitoring and evaluation of our field projects.
Accountability
Reports Directly To: Team Leader Works Directly With: Head of Offices,Team Leader- Programs, Senior Management Team, Program Development and Reporting Officer
Knowledge and Experience
● BA/S or equivalent in development management or related fields required, ● minimum 5 years experience in international relief and development in Africa, preferably in Sudan and knowledge in Arabic language is an advantage ● Experience and understanding Peace & Conflict, Governance and Advocacy standards ● Experience with monitoring and evaluation and report writing, and being involved in M&E ● History of working effectively and respectfully with host country government, INGO and NGO partners ● Demonstrated ability to work in complex programming and volatile environments. ● Fluency in English written and oral communication required. Arabic preferred.
Success Factors
This position requires someone with the ability to effectively carry out duties as outlined in the position description. One should be willing to learn and work in accordance with Mercy Corps policy. The successful candidate will have demonstrated the ability to multitask, meet deadlines and process information in support of changing program activities if necessary. A high professional standard of activity implementation, strong interpersonal and intellectual skills are necessary.
Living Conditions / Environmental Conditions
The position is accompanied. It will be based in Khartoum, Sudan. Accommodation is provided. Mercy Corps Team members represent the agency both during and outside of work hours when deployed in a field posting or on a visit/TDY to a field posting. Team members are expected to conduct themselves in a professional manner and respect local laws, customs and MC's policies, procedures, and values at all times and in all in-country venues. Ongoing Learning In support of our belief that learning organizations are more effective, efficient and relevant to the communities we serve, we empower all team members to dedicate 5% of their time to learning activities that further their personal and/or professional growth and development Diversity, Equity & Inclusion Achieving our mission begins with how we build our team and work together. Through our commitment to enriching our organization with people of different origins, beliefs, backgrounds, and ways of thinking, we are better able to leverage the collective power of our teams and solve the world's most complex challenges. We strive for a culture of trust and respect, where everyone contributes their perspectives and authentic selves, reaches their potential as individuals and teams, and collaborates to do the best work of their lives. We recognize that diversity and inclusion is a journey, and we are committed to learning, listening and evolving to become more diverse, equitable and inclusive than we are today. Equal Employment Opportunity Mercy Corps is an equal opportunity employer that does not tolerate discrimination on any basis. We actively seek out diverse backgrounds, perspectives, and skills so that we can be collectively stronger and have sustained global impact. We are committed to providing an environment of respect and psychological safety where equal employment opportunities are available to all. We do not engage in or tolerate discrimination on the basis of race, color, gender identity, gender expression, religion, age, sexual orientation, national or ethnic origin, disability (including HIV/AIDS status), marital status, military veteran status or any other protected group in the locations where we work. Safeguarding & Ethics Mercy Corps is committed to ensuring that all individuals we come into contact with through our work, whether team members, community members, program participants or others, are treated with respect and dignity. We are committed to the core principles regarding prevention of sexual exploitation and abuse laid out by the UN Secretary General and IASC. We will not tolerate Child Abuse, sexual exploitation, abuse, or harassment by or of our team members. As part of our commitment to a safe and inclusive work environment, team members are expected to conduct themselves in a professional manner, respect local laws and customs, and to adhere to Mercy Corps Code of Conduct Policies and values at all times. Team members are required to complete mandatory Code of Conduct elearning courses upon hire and on an annual basis.