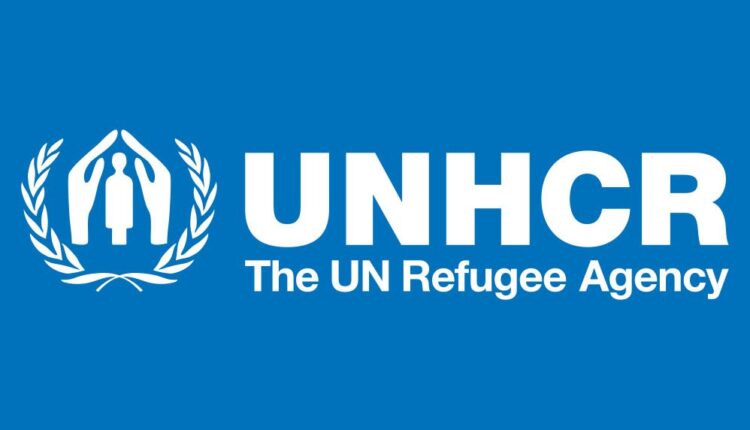 Senior Registration Assistant – UNHCR
Job Description
| | |
| --- | --- |
| Organization | United Nations High Commissioner for Refugees |
| Job Title | Senior Registration Assistant – UNOPS – LICA 5 |
| Location | Khartoum, Sudan |
| Hardship Level | C |
| Job ID | 35812 |
| Salary Grade | |
| Family Location Type | Family |
| Closing Date | 01 May 2022. |
Eligible Applicants

This Job Opening is available to eligible UNHCR staff members and external applicants.

Duties and Qualifications

Senior Registration Assistant
1. General Background
(Brief description of the national, sector-specific or other relevant context in which the individual contractor will operate)
Refugees and asylum seekers living in Khartoum face serious challenges in obtaining their basic rights according to the 1951 Refugee Convention and the Sudanese asylum legislation. This includes various aspects of documentation such as work permits, refugee/asylum seeker ID cards, birth and marriage certificates, as well as access to public services and the Sudanese legal system. Registration and documentation of refugees and asylum seekers plays a vital role in ensuring the enjoyment of rights and access to services. In Sudan, registration is conducted jointly by UNHCR and the Commissioner of Refugees (COR) which is the main government entity responsible for refugees and asylum seekers. As at February 2021, Khartoum reported hosting about 300,000 refugees, majority originating from South Sudan.
The Senior Registration Assistant is a member of the Registration team in the Khartoum Field Section of UNHCR Sudan, and can be expected to serve as the team leader for the field activities, reporting to the Registration Associate. The incumbent is responsible for supporting all activities related to registration, which may also include functions related to reception, filing and data management. The Senior Registration Assistant shall support the office in coordinating registration activities with Government of Sudan and other stakeholders. S/he provides counselling to, and responds to queries from, asylum seekers and refugees regarding UNHCR's registration procedures and their rights and entitlements. S/he liaises closely with protection staff and partners to ensure timely identification and referral of persons of concern (POC) for protection follow up. The Senior Registration Assistant may assist in compiling and analyzing information related to registration activities in the Operation. The incumbent may provide interpretation and/or translation services in cases for which s/he has the required language competencies.
There are two main registration activities planned in Khartoum in 2022 and 2023 (1) biometric registration of South Sudanese refugees and (2) verification of the previously registered population from other nationalities. The two activities are running concurrently which demands careful scheduling, logistics, resource planning including registration materials, vehicles and movement and most importantly leading the hybrid registration team consisting of COR and UNHCR staff.
2. Purpose and Scope of Assignment
(Concise and detailed description of activities, tasks and responsibilities to be undertaken, including expected travel, if applicable)
The incumbent will be responsible for the following tasks among others. The tasks will be performed in Khartoum state however occasional support missions to other states could be approved whenever there are requests for support.
Registration team leader.
Provide on-site technical support to the assigned registration team.
Assist in the implementation of registration strategies and methodologies for populations of concern.
Conduct registration interviews when required in accordance with registration standards and guidance.
Provide counselling to, and responds to queries from, asylum seekers and refugees regarding UNHCR's registration procedures and their rights and entitlements.
Maintain accurate and up-to date records and data related to all individual registration cases.
Identify persons with specific needs and ensure timely referral to protection follow-up as required.
Collaborate with protection staff and/or partners in the delivery of assistance and programming, including provision of identity and entitlement documentation.
Draft correspondence and reports relating to registration activities in the operation, when required
Provide statistics and draft reports related to registration data, as requested.
Act as interpreter and translator when needed.
Perform other related duties as required.
3. Monitoring and Progress Controls
(Clear description of measurable outputs, milestones, key performance indicators and/or reporting requirements which will enable performance monitoring)
Based on the current registration strategy, by the end of 2022, COR and UNHCR in Khartoum should have concluded the registration backlog of approximately 100,000 South Sudanese refugees as well as BIMS verification of about 34,000 individuals. Based on the team which the incumbent will be attached to, a more detailed individual target will be set by the supervisor. The main guide for performance monitoring will be the achievement of the weekly and monthly registration targets assigned to the incumbent¿s team.
The following will be the key performance indicators:
Number of Individuals registered
Number of individuals verified, and biometrics collected
Number of Refugee ID cards issued
4. Qualifications and Experience
(List the required education, work experience, expertise and competencies of the individual contractor. The listed education and experience should correspond with the level at which the contract is offered.)
a. Education (Level and area of required and/or preferred education)
For this position, either two years relevant experience with High School Diploma or one year relevant work experience with Bachelor degree or equivalent or higher is sufficient for qualification. The fields below are desirable.
Social Science
Statistics
Mathematics
Information Technology
b. Work Experience
(List number of years and area of required work experience. Clearly distinguish between required experience and experience which could be an asset.)
Essential
Good computer skills, particularly in data management.
Training in basic principles of international protection.
Experience in working with UNHCR PRIMES tools (RAPP, BIMS, GDT, DataPort).
Desirable
Past work in a team leadership position
Language;
Knowledge of English and Arabic as UN work local language.
c. Key Competencies
(Technical knowledge, skills, managerial competencies or other personal competencies relevant to the performance of the assignment. Clearly distinguish between required and desired competencies)
Core Competencies
Accountability
Communication
Organizational Awareness
Teamwork & Collaboration
Commitment to Continuous Learning
Client & Result Orientation
Cross-Functional Competencies
Analytical Thinking
Technological Awareness
Planning and Organizing
Negotiation and Conflict Resolution
All UNHCR workforce members must individually and collectively, contribute towards a working environment where each person feels safe, and empowered to perform their duties. This includes by demonstrating no tolerance for sexual exploitation and abuse, harassment including sexual harassment, sexism, gender inequality, discrimination and abuse of power.
As individuals and as managers, all must be proactive in preventing and responding to inappropriate conduct, support ongoing dialogue on these matters and speaking up and seeking guidance and support from relevant UNHCR resources when these issues arise.

Closing Date
The closing date for this UNOPS Job Opening is 01 May 2022.